Longest Lasting & Interchangeable Magnetic Attach Battery Wireless Earbuds (PQ Y28 Earbuds)
Regular price
$139.99
Sale price
$59.99
Unit price
per
Sale
Sold out
No Worries for Purchase

If the product can not work, we will guarantee a 100% refund of the item after we receive the returned item without being damaged or tarnished.
Share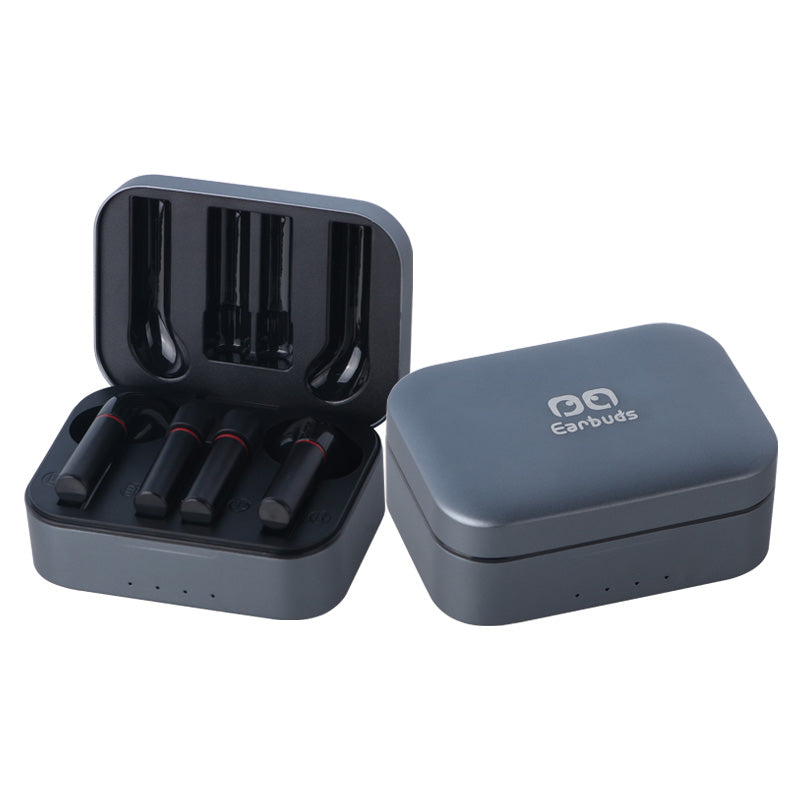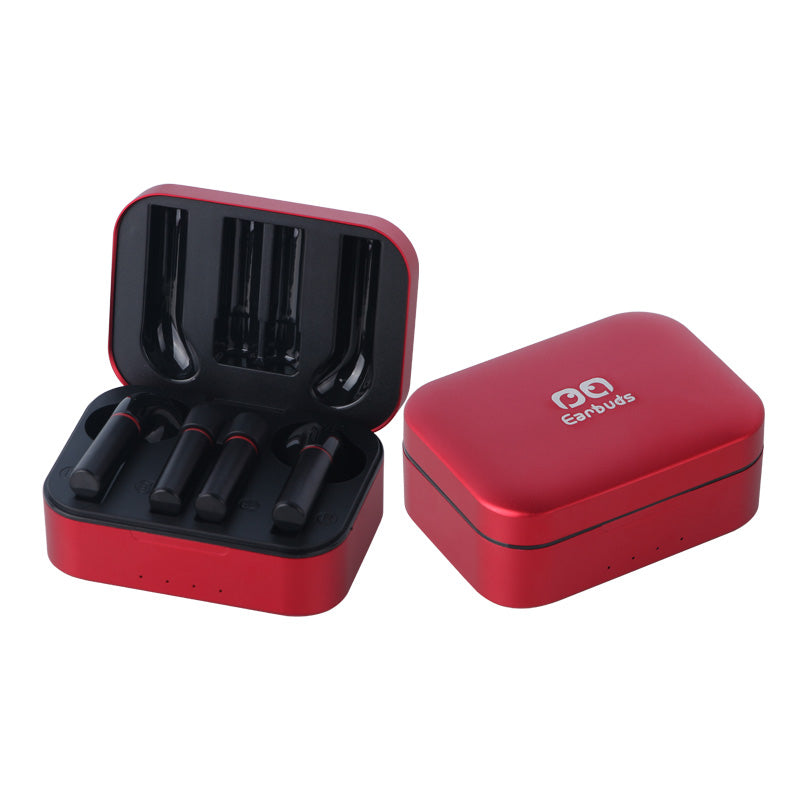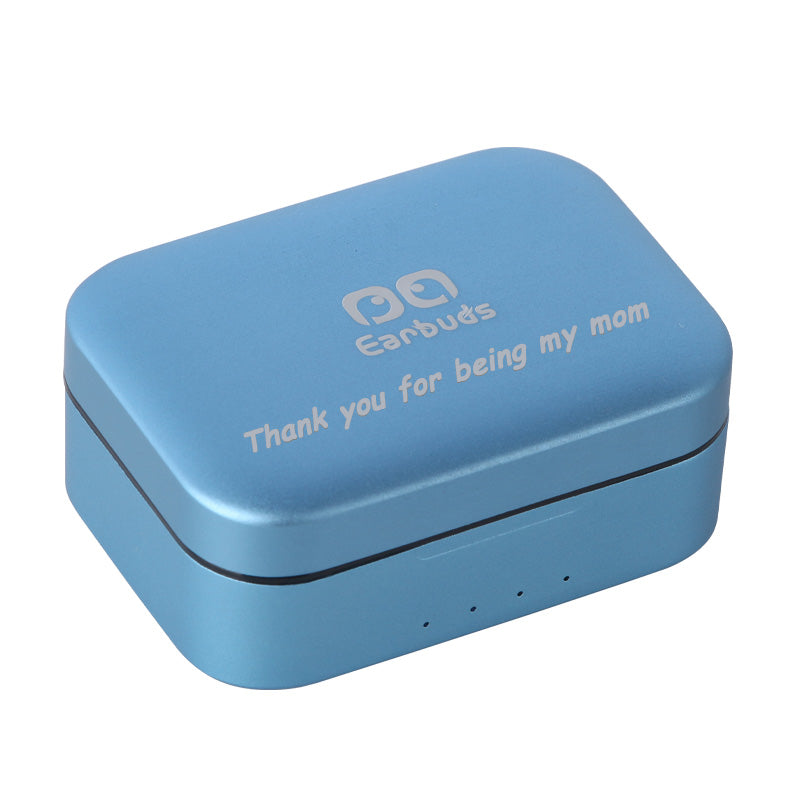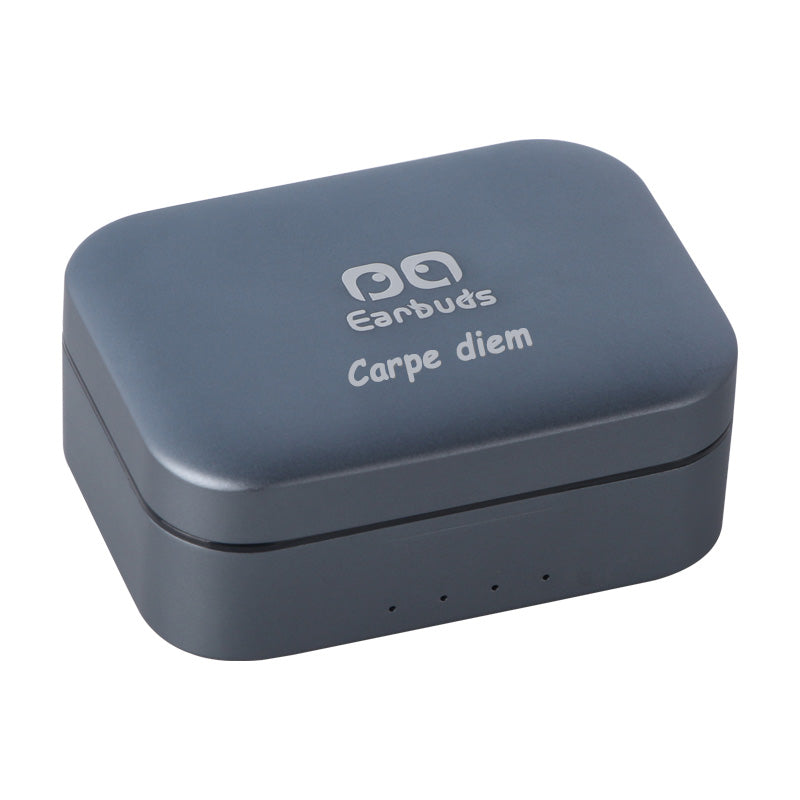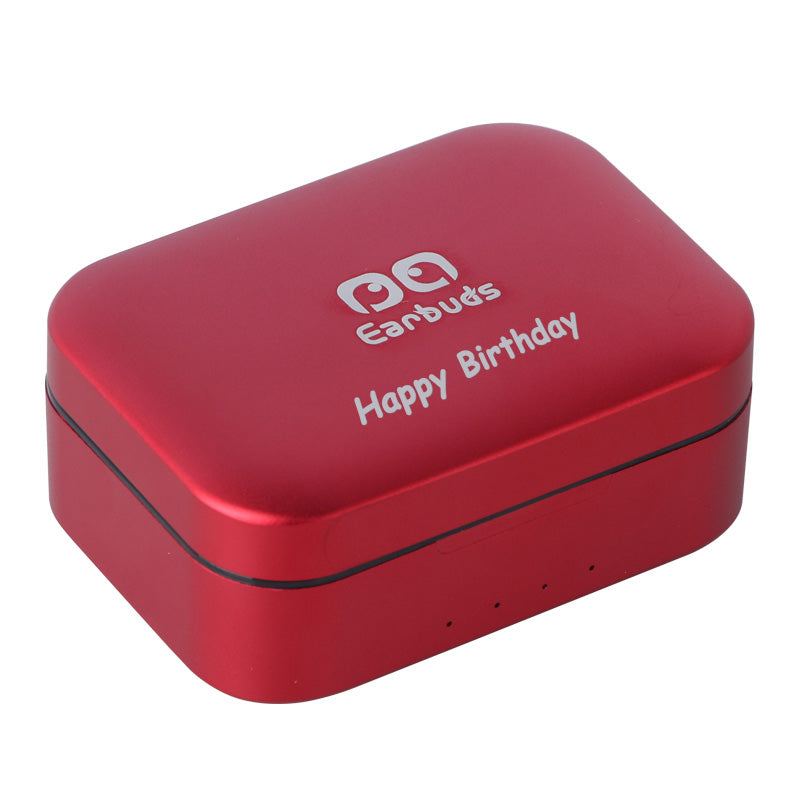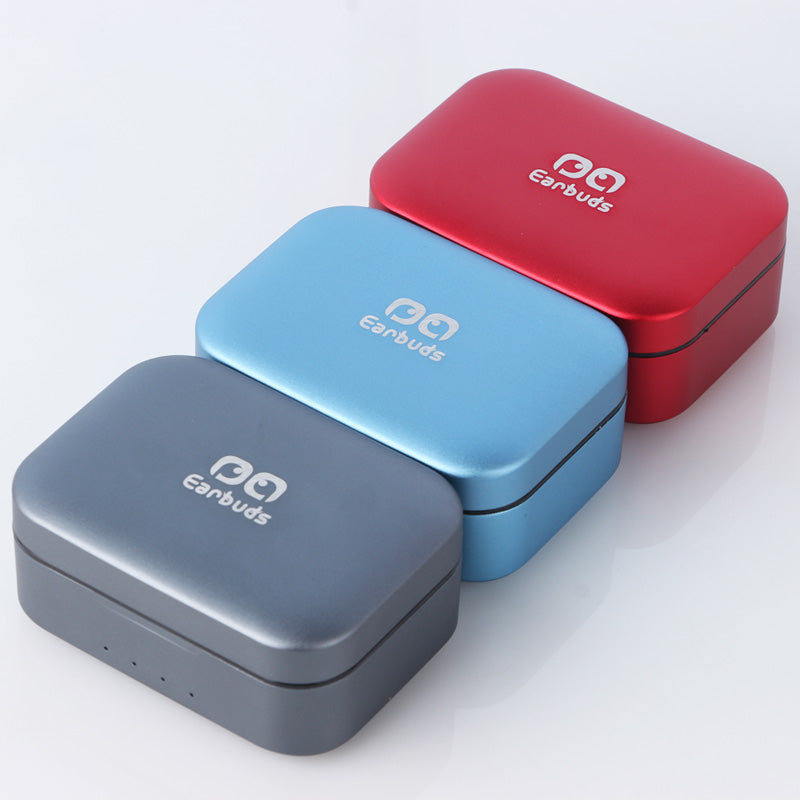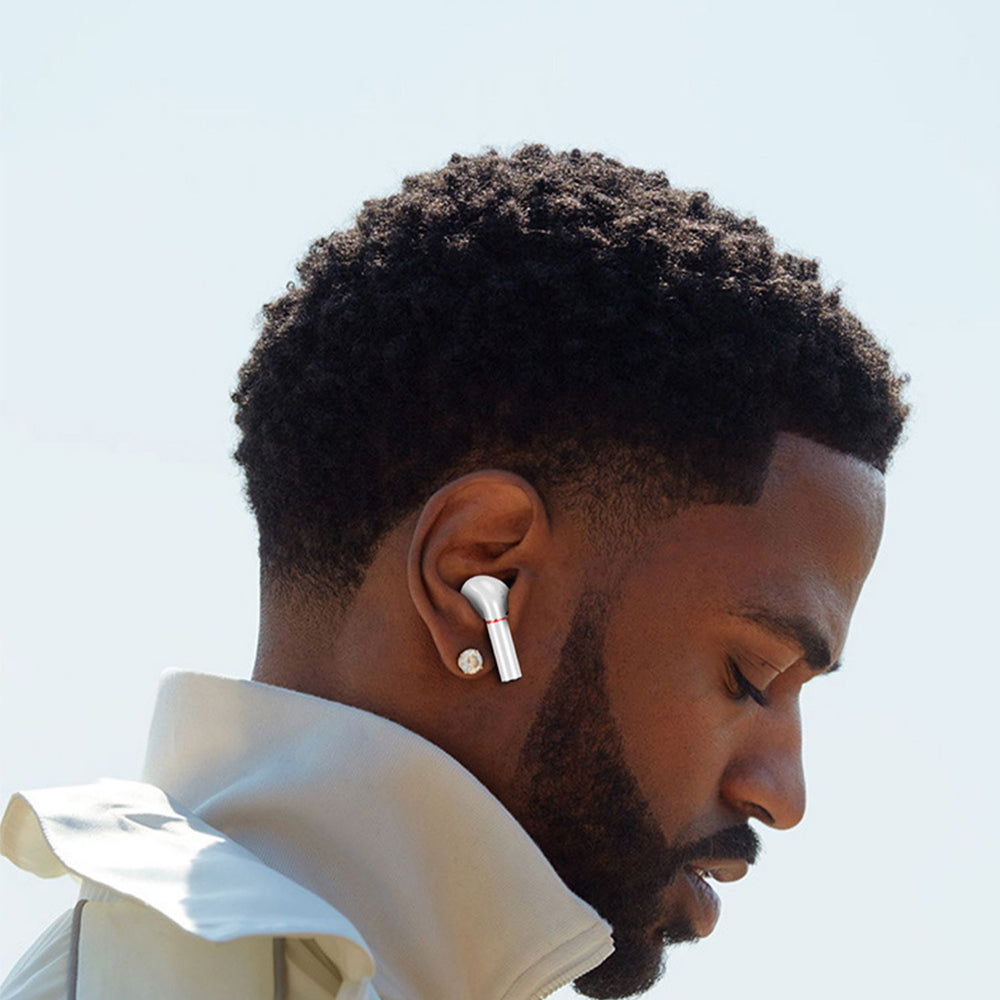 Kind Notice: The color of the bundled battery only has black color.


Being forced to interrupt is really upsetting, have you ever encountered such a situation?
Wireless headphones suddenly run out of power, and that feeling of being suddenly interrupted is really bad. Although you can put the headset back into the charging case for 5 to 10 minutes to recharge quickly. When you are running exercising enjoying and following the music pace, suddenly out of power may lead quit the exercise for even 5-10 minutes.
Moreover, what is also delayed may be work or happy leisure time, it will make people be annoyed and upset all day.
The Y28 PQ earbuds are designed to provide an excellent solution to this problem by directly swapping the battery.
World's First Interchangeable Magnetic Attach Battery In-Ear Earbuds
PQ Y28 Earbuds come with a pair of earbudsanda pair of batteriessafely and neatly attached through magnetic attraction. It also comes witha spare pair of batteriesandacharging case. In a nutshell, whenever you're not using them, you can keep the earbuds and batteries charging inside the charging case. When you need to use the earbuds and they go out of power, you can enjoy the peace of mind of instantly replacing the dead battery with the fully charged batteries without having to interrupt your conference call, gaming session, or Netflix movie. As simple as that!
So here's the thing: how could it make sense for you to have to stop using the earbuds because they are out of power when, ideally, their battery should be separately chargeable? That's what we thought and that's why we designed Pq Earbuds with two separate elements—the earbuds, which can keep going and working for you, andthe battery, which can be detached and charged separately while you attach a charged battery to the earbuds to keep them working.
Pq Earbuds can be used continuously for6 hoursof listening to music before the battery needs to be replaced. Once you instantly replace it, the newly charged battery will work for another 6 hours—and the cycle can be repeated. Also, it only takes 30 mins to fully recharge the earbud or battery, and, if you're using the earbud charging case, it can provide150 hours of battery lifein only one full charge. In other words, there's nothing like it on the market! There's also a battery percentage display to let you know where the battery stands!
Magnetic Attraction

Their magnetic attractiondesign supports the ease of usage in terms of battery exchangeability. The battery seamlessly attaches and detaches from the earbud but it is securely held by the earbud. This means that the battery will never fall off the earbuds accidentally.

Ergonomic And Adjustable

Our very unique earbuds are ergonomically designed to fit into your ears comfortably and to stay securely held there to prevent them from falling off.

Extraordinary Sound Quality

Get ready for an amazing sound quality with stereo surround sound, extremely powerful bass, high fidelity, super effective physical noise reduction because Pq Earbuds are built with a chip that's designed to rock!
Fashionable &Durable

Pq Earbuds come available indifferent colors, which means you can change colors every day based on your mood.

Touch Control

The Touch Control feature of Pq Earbuds allows you to choose theprevious or next track,answer or hang out calls, play and pause, voice assistance, without having to pull out your phone to select these features.

Instant Device Connectivity

The earbuds will be instantly connected to your device once you take them out of the charging case. Pq Earbuds are compatible with Android devices, iOS devices, Windows, macOS, VR Headsets, Smart TVs, and any device that supports Bluetooth connectivity.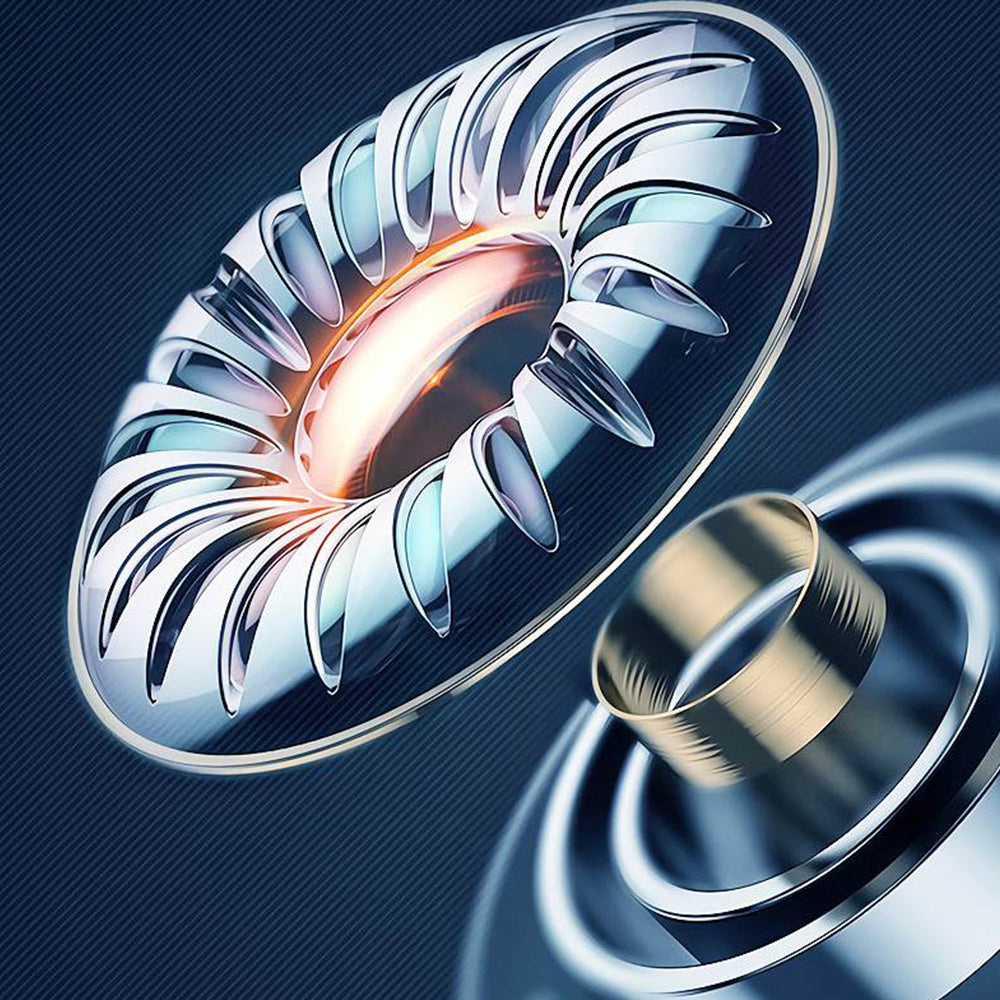 Ture Wireless
All the electronics and circuitry responsible for the device's Bluetooth transmission, audio drivers for the speakers, and for the microphone, are entirely and neatly stored within the head of this earbud.We decided to use Bluetooth 5.0—the latest Bluetooth technology available on the market—with dual host transmission to allow Pq Earbuds to respond faster and with transmission delay.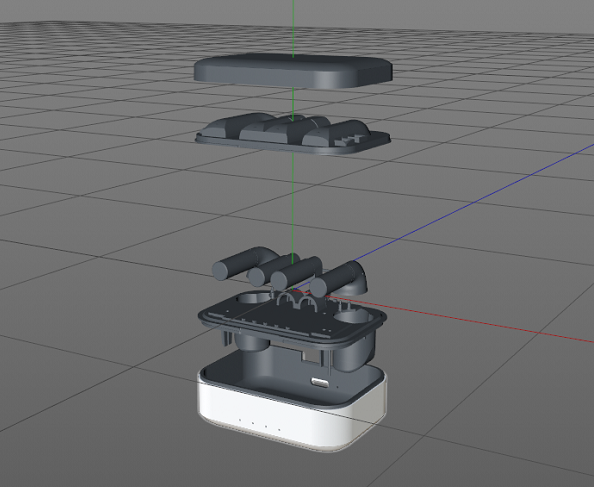 About Us
At Pq Earbuds, we leverage 5 years of intensive work in developing portable consumer electronics, based on our common background in electronics, industrial design and marketing. Our mission is simple: to develop the best earbuds ever that cater to all your preferences and requirements. That's why we're so proud to introduce you to Pq Earbuds!
Good start
Good desigh, need better quality on sound and material. I would pay 200€ if brand would be more premium. But the idea and design is new. I would also like without rubber- option, cause it better holds in my ears.
The only wireless earphones that can have the battery swapped
these headphones for the price are pretty damn good! i bought them because of the removable battery i love the idea of it and hope more companys see and decide that user replaceable batterys are good. the mic sucks but they sound surprisingly good def not airpod pro quality but closer to airpod 1st/2nd gen in terms of sound. The battery seems to hold on well enough with the magnet but for future versions id prefer something like a twist lock to connect the battery as sometimes if you grab them from the stem the battery can come off. for the price id def recommend these if you want headphones that wont become landfill waste soon as the battery is dead. if you dont care about that so much then probably better off with airpods or pixel buds depending on iphone/android but if you wanna vote with your dollar and show other companys we want user replaceable batteries then these are the way to go! also case is very nice in terms of material and the lights for battery are nifty how they work. hinge is meh but im used to the airpod quality case hinge so high standards but this hinge is more like the samsung headphones case in terms of hinge quality and feel
Overall good product
This is the only company I know of that has wireless earbuds with replaceable batteries. A suggestion would be to have a physical button rather than a touch button for changing modes, etc. Touch buttons have a tendency to be accidentally pressed. Another issue was audio syncing to video. It worked well on a Chromebook, but my PC gaming laptop had issues. After much back and forth with customer service we figured out how to make it work by removing the earbuds, re-pairing, and then putting them in game mode. A better product could be made, but for the price and the ecological benefit of replaceable batteries, they are worth it.
WOW!
The sound is really nice for ear buds in this price range. The most important feature and the reason I bought these buds however is the fact you can very easily swap the batteries out on the wireless ear buds super fast and easily!
Not only is this really great for the environment as it prevents the earbuds being sent to the landfill when the batteries inevitably degrade, but its also really great from a right to repair prospective as the component most likely to degrade is easily user replaceable!
However - I would love to see a user replaceable battery for the actual charging case too, for when that inevitably degrades. This can easily be done, for example: by implementing a slide mechanism (perhaps secured with a common screw?) where the battery can easily be swapped out in a similar way to a phone battery.
A better indicator for the case battery charge would be quite ideal too!
Well done to this company for making such a user friendly product compared to the competition!!!
Overall really good concept with important improvements to be made
Earbuds review
1 - ecological and economical point of view perfect
I originally purchased these earphones for the removable batteries which is really interesting from an ecological point of view and also for the consumer because they come with 3 sets of batteries and you also  can buy extra battery sets for 15 $ so no need to replace the whole earbud set which is financially and environmentally great.
2 - Performances need improvements
Sound is good
The sound and the feeling is perfect, my earbuds never fell when going for a run skiing or over sports.
Microphone functions poorly
Sadly the microphone produces a muffled sound which is very inconvenient for phone calls and a lot of people couldn't hear me while using the pq earbuds microphone.
3 -  Unmounting is easy
I recently forgot my earbuds in some sports clothes and they underwent a washing machine cycle. I was pleasantly surprised to notice that the case is not glued and therefore can easily be opened, which is much easier for drying them with a hairdryer if needed.
They work as usual so far so really good point here !
Overall the concept is great and with a few improvements these earbuds would not just be great for indoor but in any conditions without having to worry about signal loss or microphone performances.